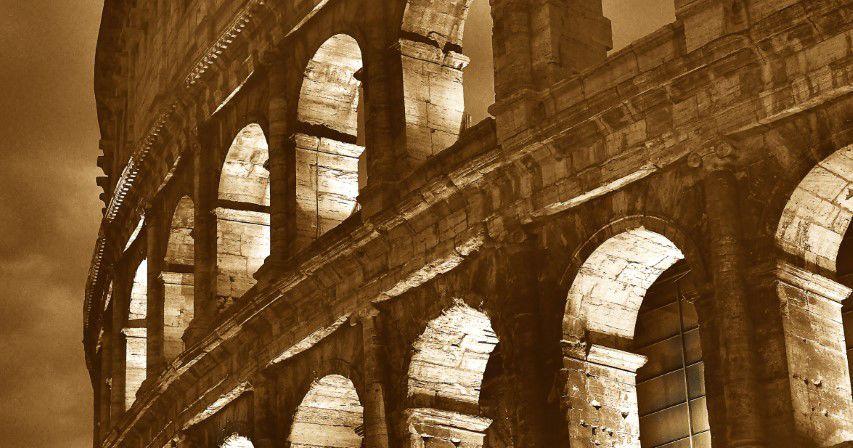 Canfield Gallery: Robert Moylan, May 7-June 9, 21 new works by celebrated Waterford, New York landscape artist, Martha Canfield Library, 528 E. Arlington Road, Arlington, 802-375-6153, www.facebook.com/TheCanfieldGallery
Aldrich Library: Barre Paletteers, through May 26, "Out of the Shadows of the Pandemic," 35 paintings by members, Milne Room, 16 Washington St., 802-476-7559, www.aldrichpubliclibrary.org
AR Market: Michael Heffernan," through June 11, "Toying with It," paintings, "ARTE at AR," 159 N. Main St., Barre, 802-479-7069, www.studioplacearts.com
Barre City Hall: "US!" through June 10, 30 self-portraits by students in grades 8-12 at Barre City Schools, Council Chambers, 6 N. Main St., Barre, 802-479-7069, www.studioplacearts.com
Espresso Bueno: Jan Ghiringhelli, through May 11, large body of original work; edibles, stills, & florals; mostly oils; Mark Grasso, May 18-June 28, lakesides, landscapes and the natural world by New York pastelist, 248 N. Main St., Barre, 802-479-0896, espressobueno.com
Morse Block Deli: Silent Auction, May 11-June 17, to benefit SPA programs concludes noon Friday, June 17, Morse Block, 260 N. Main St., Barre, 802-479-7069, www.studioplacearts.com
Studio Place Arts: "Now You See It," May 11-June 25, group exhibit involving illusion art that plays with perception; Silent Auction to benefit SPA programs (concludes noon Friday, June 17), Second Floor Gallery; "Variations: Dance of Color and Form," paintings by Maggie Neale, Third Floor Gallery; "Family Affair," through May 21, kinetic art by Paul Markowitz, Quick Change Gallery, SPA, 201 N. Main St., Barre; 802 479-7069, www.studioplacearts.com Hours: 11:30 a.m. to 5 p.m. Wednesday-Friday; 11:30 to 4 p.m. Saturday, and by appointment. Art Social, 5:30 to 7 p.m. Thursday, May 19 (masks required).
Canal Street Gallery: "The Emmett Spaulding Dunbar Photo-Poet Show," through May 7, photographic images are from before, during, and after the global pandemic, 23 Canal St., Bellows Falls, 802-289-0104, canalstreetartgallery.com
Bennington Museum: "Marion Huse: Picturing Pownal," through June 22; The Student Art Show, through June 5; "Across the Street: Historic Bennington," ongoing; Grandma Moses, ongoing, current exhibitions; Bennington Modernism, ongoing, current exhibitions, 75 Main St., Bennington, 802-447-1571, www.benningtonmuseum.org
Central Vermont Medical Center: Michael Jermyn, through June 3, "Vermont & Beyond: Images from a Flaneuring Photographer," CVMC Gallery, 130 Fisher Road, Berlin, 802-371-4100.
Brandon Artists Guild: Warren Kimble, through July 9, "Artful Assemblages," 7 Center St., Brandon, 802-247-4956, www.brandonartistsguild.org Hours: 10 a.m. to 5 p.m. Tuesday-Saturday; 10 a.m. to 4 p.m. Sunday.
Brattleboro Museum & Art Center: Through June 12: "(í:se) Be Our Guest/Stolen," Cleveland artist M. Carmen Lane's silkscreen prints t based on her family's personal histories of displacement; "Form/Reform," Robert Visani's cardboard-kit recreations of art historical objects that reference the trans-Atlantic slave trade; "Big Bang Votive," Yvette Molina's egg tempera paintings from stories that spark delight or inspire love; "Between Starshine and Clay," work by Mildred Beltré Martinez, curator of the M. Carmen Lane exhibit, "Skin in the Game"; "Through Lines," wooden sculptures by Sachiko Akiyama that draw on influences, including the artist's Japanese American heritage; "Anne Spalter: The Wonder of It All," BMAC's first-ever exhibition of non-fungible tokens, or NFT, Union Station, Main Street (Route 5) and Routes 119 and 142, Brattleboro, 802-257-0124, www.brattleboromuseum.org
Epsilon Spires: Lydia Kern, through June 25, "Passages," multi-media art by Burlington sculptor and installation artist, 190 Main St., Brattleboro, www.epsilonspires.org
BCA Center: Eric Aho, through June 5, "Headwater," paintings that feature captivating scenes of the natural world; Sarah Trad, through June 5, "What Still Remains," Lebanese-American artist explores complex themes of personal and cultural identity through film-based media and textiles, Burlington City Arts, 135 Church St., Burlington, 802-865-7551, www.burlingtoncityarts.com
The Hyde Collection: "Georgia O'Keefe: Pattern of Leaves," through May 16, Warren St., Glens Falls, New York, 518-792-1761, hydecollection.org
Museum of Everyday Life: "Life in Lists and Notes, through May 22, celebrating the poetic, mnemonic, narrative and enumerative qualities of lists and notes, and explore their myriad creative, professional, bureaucratic, institutional, domestic, and personal uses throughout the ages, 3482 Dry Pond Road (Route 16), Glover, www.museumofeverydaylife.org
Highland Center: Ann Young, through June 5, "Now, You Tell the Story," oil paintings, Highland Center for the Arts, 2875 Hardwick St., Greensboro, 802-533-3000, highlandartsvt.org Opening reception, 4 to 6 p.m. Sunday, May 15.
Hood Museum of Art: "This Land: American Engagement with the Natural World," through July 23; "Unbroken: Native American Ceramics, Sculpture, and Design," through April 30, 2023; "Photographs from Hollywood's Golden Era: The John Kobal Foundation," through May 21; "In the Moment: Recent Work by Louise Hamlin," through Sept. 3, Dartmouth College, 4 E. Wheelock St., Hanover, New Hampshire, 603-646-1110, hoodmuseum.dartmouth.edu
Bryan Memorial Gallery: "Tell Us a Story," through June 19, artists tell stories with three artworks; "2022 Legacy Collection," through Dec. 24, works of 16 distinguished artists plus works of Alden and Mary Bryan, 180 Main St., Jeffersonville, 802-644-5100, www.bryangallery.org Opening reception, 1 to 3 p.m. Sunday, May 8.
Vermont Studio Center: "Can You Hear Me?" through May 25, premier showing of New Delhi based curator Phalguni Guliani's exhibition series that spotlights female voices forging new ground in South Asian contemporary art, Red Mill Gallery, 80 Pearl St., Johnson, 802-635-2727, www.vermontstudiocenter.org Closing reception and curator talk, 6 to 7:30 p.m. Thursday, May 25.
AVA Gallery: "The Thing with Feathers," through May 21, Group exhibition inspired by Mental Health Awareness Month and the poem by Emily Dickinson; Solo shows, through June 4, Samantha M. Eckert: "Besieged by Wonder"; Cecelia Kane: "How Am I Feeling Today? 1-89 Days"; Tara Wray: "Book of Sons," 1 Bank St., Lebanon, New Hampshire, 603-448-3117, www.avagallery.org Artist Reception (Feathers) and Poetry reading event, 3 to 5 p.m. Saturday, May 14.
Southern Vermont Arts Center: "Exhale: A Multisensory Art Experience," May 7-June 11, seven artists work in a variety of media, Wilson Museum; 2022 Spring Member Exhibition, through May 22, joined by the Vermont Watercolor Society, Yester House; Art from the Schools 2022, through May 1, Wilson Museum, 930 SVAC Drive, Manchester, 802-362-1405, www.svac.org Closing reception, 2 to 4 p.m. Saturday, June 11.
Edgewater Gallery at the Falls: Hannah Bureau, through May 21, "Open Air," paintings, 1 Mill St., Middlebury, 802-458-0098, edgewatergallery.co
Middlebury College Museum of Art: "Contemporary to Classical," through Aug. 7, highlights from the New Collection Handbook; "Into the Screen," through Aug. 7, digital art from teamLab; Permanent Collection Galleries, ongoing, Mahaney Center for the Arts, South Street (Route 30), Middlebury, 802-443-5007, museum.middlebury.edu
Town Hall Theater: Prindle Wissler, May 12-June 30, "It Runs with the Territory," retrospective of Middlebury's longest-living artist, 68 S. Pleasant St., Middlebury, 802-388-1436, www.townhalltheater.org Opening reception, 5 to 7 p.m. Thursday, May 12.
Susan Calza Gallery: "The Matter of Loss: Holding Spaces," through May 8, work by Daryl Burnett and Axel Stohlberg, 38 Main St., Montpelier, 802-224-6827, www.susancalza.com
The Front Gallery: Hasso Ewing, through May 29, "inside & out," solo exhibit of new work by Calais artist, 6 Barre St., Montpelier, 802-552-0877, www.thefrontvt.com Vermont Craft Council Spring Open Studio Weekend, 10 a.m. to 5 p.m. May 28 and 29.
Kellogg-Hubbard Library: Art Resource Association, May, work by members, Kitzmiller Room, 35 Main St., Montpelier, 802-223-3338, www.kellogghubbard.org
North Branch Nature Center: Art Resource Association, through June 27, Gallery, 713 Main St., Montpelier, 802-229-6206, northbranchnaturecenter.org
Vermont Supreme Court: Paul Gruhler, through June 30, "Harmonics," paintings, drawings and collage by Craftsbury artist, 111 State St., Montpelier, 802-828-0749, curator.vermont.gov Hours: 8:30 a.m. to 4:30 p.m. Monday-Friday.
T.W. Wood Gallery: Susan Kossman, through May 12, "Living Space: Portraits through Appreciative Inquiry" Nuquist Gallery; Central Vermont and Northeast Kingdom Hubs of the Vermont Watercolor Society Members Show, through May 12, Contemporary Hall; "Art of Thomas Waterman Wood," ongoing; "Works Progress Administration Artwork," ongoing, 46 Barre St., Montpelier, 802-262-6035, www.twwoodgallery.org Hours: noon to 4 p.m. Thursday-Saturday, or by appointment.
Stone Valley Arts: "Imagination Grows on Main Street," May 15-June 12, student art from six Poultney area schools, Stone Valley Arts at Fox Hill, 145 E. Main St., Poultney, 802-287-8197, stonevalleyarts.org
NXT Gallery: Julia Zanes, through May 9, "Household Objects," new work by Vermont artist, Next Stage Arts, 15 Kimball Hill, 802-387-0102, nextstagearts.org
Chaffee Art Center: "Images of Our Communities," through May 27, Feature Walls to include Jon Olender and Matt Lerman; and Annual Amateur Photo Contest entries with voting until May 27, 16 S. Main St., Rutland, 802-775-0356, www.chaffeeartcenter.org Hours: noon to 4 p.m. Wednesday-Friday; 10 a.m. to 2 p.m. Saturday; and by appointment.
Catamount Arts: "Material Drawing Redux: Drawn to Touch," through June 11, work by Audrey Goldstein, Michelle Samour, Julia Shepley, and Debra Weisberg, Fried Family Gallery, 39 Eastern Ave., St. Johnsbury, 802-748-2600, www.catamountarts.org
Northeast Kingdom Artisans Guild: Nic Piliero, through June 4, "Flying Colors," brilliant colors by St. Johnsbury artist, Back Room Gallery, 430 Railroad St., St. Johnsbury, 802-748-0158, www.nekartisansguild.com
StJ Art on the Street: Spring exhibit, through May 31, featuring work by Rosie Prevost and her St. Johnsbury Academy students, printer and painter Sheri Howe, Community College of Vermont students, more, downtown storefronts and windows on Railroad Street and Eastern Avenue, Catamount Arts, St. Johnsbury, 802-748-2600, www.catamountarts.org
Shelburne Museum: "Eyesight and Insight: Lens on American Art, May 15-Oct. 16, illuminates the history of creative response to perceptions of vision; "Luigi Lucioni: Modern Light," June 25-Oct. 16. examines the career, influences, and techniques of Italian-American artist, 6000 Shelburne Road (Route 7), Shelburne, 802-985-3346, shelburnemuseum.org
The Vault: Kathryn Adams, through June 1, "Traditions of Lakota and Abenaki Peoples," photography; "Treasures," through May 11, Open Wall group show, Vermont State Craft Center, 68 Main St., Springfield, 802-885-7111, www.galleryvault.org Artist's talk (Adams) and stories, 1 p.m. Saturday, May 14.
Axel's Frame Shop & Gallery: Kasey Loyer, May 11-June 18, "Recent Work," abstract paintings by Burlington artist, 5 Stowe St. Waterbury, 802-244-7801, www.facebook.com/AxelsFrameShopGallery/ Artist's reception, 6 to 8 p.m. Friday, June 17