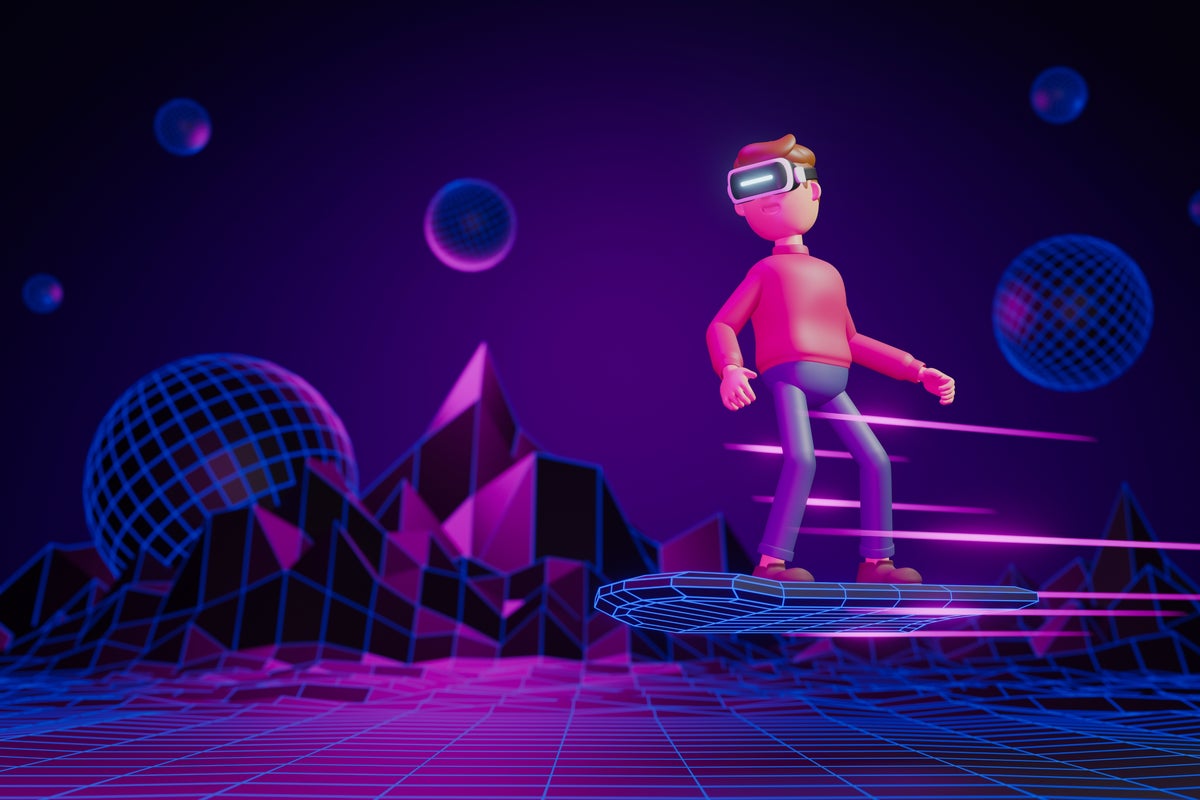 Palo Alto, California / January 6th, 2022 / Upland has experienced incredible growth over the last year, with millions of new users signing up to explore its open metaverse and reaching over 5M NFTs sold. With the launch of its open-dev tools infrastructure, 2022 takes giant leaps towards becoming a super-app for Web3.
Over the last 12 months, Upland has grown its user base to more than 3 million users, making it one of the most popular and fastest-growing platforms for the metaverse based on blockchain technology. Upland is mapped to the real world with 20 US cities live and international expansion with the opening of Rio de Janeiro and Porto in 2022. Unique to web3 and metaverse companies alike, Upland provides social-economic immersion accessible via the Web, iOS and Android. Upland provides an open, true ownership-based economy that hosts a highly engaged and dynamic community with members from almost all countries in the world.  
In addition to emerging as one of the world's most popular platforms for the metaverse, Upland has shown itself to be one of its most sustainable non-fungible token platforms, with more than 5 million land NFTs sold to date. The virtual world now counts an impressive 290,000 unique land owners, making it five times larger than the three biggest metaverses – The Sandbox, Decentraland and TheOtherSide – combined. 
Value Creation and Value Extraction
One of the reasons for Upland's runaway success over the last 12 months is its focus on mobile devices and the strength of its sustainable economy, which allows for value creation by users and brands. Uniquely to Upland, being regulatory compliant allows for the extraction of value with FIAT currency. In the past year, more than $7M USD was distributed to players in the Upland metaverse in 2022, on track to top $10M all-time USD by the year's end. 
One of the fastest-growing economic activities in 2022 has been Metaventures – player-owned businesses. With the expansion of Metaventures into soccer and outdoor decor NFTs in Q4, Metaventures business activities grew 300% q/q. As more Uplanders are creating value in the Metaverse, they are preparing the ground for a growing UGC (User Generated Content) offering coming to the Upland metaverse in 2023.   
These impressive growth numbers suggest Upland is succeeding in its vision of becoming a bridge to help transition users from Web2 to Web3. It has done more than any other metaverse platform to onboard new users, with over 60% of its land owners having never possessed NFTs of any kind before they experienced Upland. 
Upland's Notable Partnerships
A big part of Upland's growth has undoubtedly come from its partnerships, most recently with FIFA, to create an immersive FIFA World Cup Qatar 2022 Experience in the Metaverse. Through the partnership, football fans from all over the world have enjoyed exciting new ways to follow the FIFA World Cup and express their support for their favorite teams. The Experience provides football fans and the Upland community with the unique opportunity to collect, trade and own FIFA digital assets and game video highlights. They can also enjoy gamified experiences and virtually visit the FIFA-branded World Cup village, shops and showrooms, plus a digital replica of the Lusail Stadium. With every drop selling out within minutes, the experience sold 195,000 bundles and a total of 800,000 NFTs. Collectible assets for the event were in huge demand, the pre-sale selling out with 68,253 registrations for just 880 Block Explorers per week. Other collectibles, including outdoor decors like country flags, statues, canopies and FIFA-branded tiles for decorating virtual properties, were selling like hotcakes too, with an average shelf time of just 20 seconds across all five FIFA World Cup stores. 
Upland's partnership in 2022 extended to non-profit organizations, creating a new fundraising model in a metaverse setting. In March, Upland and its community raised $175,000 for Relief Efforts for Mykolayiv, Ukraine. Purchasing virtual property in Upland to raise for the humanitarian cause, players who participated in the fundraiser also decorated their metaverse properties with Ukrainian flags to show their support. Partnering with Susan J. Komen, the world's largest Breast Cancer Research Foundation, Uplaners, who donated, proudly wore a pink ribbon as their Block Explorer (game piece) for Breast Cancer Awareness month. The year ended with a UNICEF-Brasil partnership, where winter-themed structural ornaments and gnomes were sold in the Upland marketplace. Proceeds from the sale are supporting professional education in UNICEF Brasil to provide web3 skills, showing innovative ways nonprofits can engage in the metaverse.   
Third-party Developers – Achieving the Platform Moment for Web3
In 2022, Upland also set the foundation for becoming a game and app distribution platform. Upland has made design decisions that are unique. Unlike other popular virtual worlds like Roblox, Decentraland and Sandbox, developers and creators do not have to build an exclusive experience to Upland. Rather, the Dev tools allow for any game or experience – be it web2 or web3, new or existing- to connect to Upland, its economy and community. Providing the infrastructure, context, and distribution also allows for game developers to use web3 tools such as NFT minting – as a platform service.   
Game developers, including established Gala Games and indie game World of Football have already announced coming to Upland. With +160 more developers building with Upland's tools, 2023 will be the year Upland becomes the Lobby of the Metaverse. 
A new place to hang out to make new friends and hang out with existing ones
For many Uplanders, the platform is becoming more and more a place to connect and socially interact with like-minded others. In 2022, Upland introduced initial communication features to the platform, starting with chat. With that, Upland has started to execute on its vision to integrate social interaction directly into its platform, abolishing the need to use other 3rd party online outlets for its users.
The incredible popularity of Upland's partnerships, including the FIFA World Cup Qatar 2022 Experience, along with its stunning user growth over the past 12 months, shows that Upland is rapidly making good on its promise to bring the benefits of blockchain to mass audiences through engaging experiences, new entrepreneurial opportunities, and social networking tools. 
ABOUT UPLAND
Upland is an open web3 platform for the metaverse mapped to the real world. The company's mission is to build one of the leading and most dynamic maker communities through a strong entrepreneur economy that allows players, creators, developers, and brands to manufacture goods and experiences, monetize assets, and provide utility and fun to other players. Headquartered in Silicon Valley with hubs in Las Vegas, Ukraine, and Brazil, Upland was named among Fast Company's "Next Big Things in Tech" in 2021 and one of "22 San Francisco Startups To Watch in 2022" by Built In SF. Upland is committed to becoming carbon negative and is a proud partner of Carbonfuture. For more information about our sustainability commitment, visit https://www.upland.me/sustainability. Upland is available on iOS, Android, and the Web, and can be played from anywhere in the world.
This post contains sponsored advertising content. This content is for informational purposes only and not intended to be investing advice.