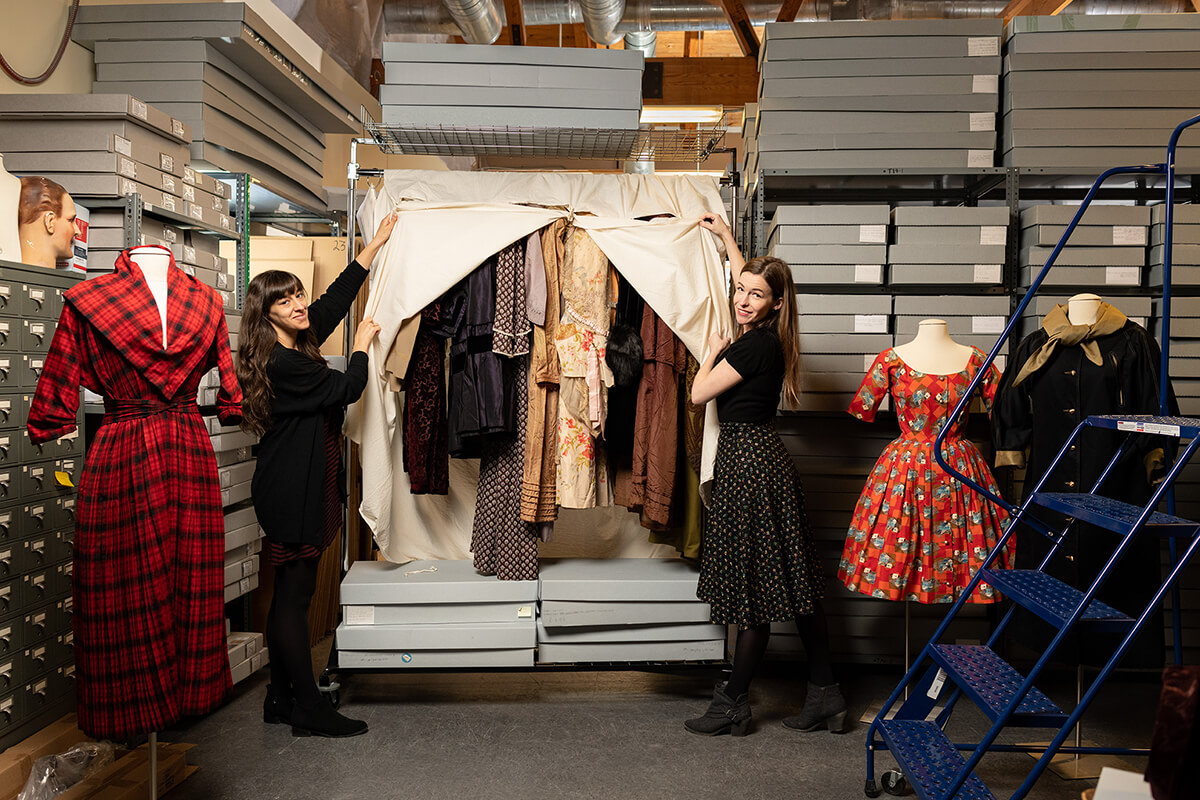 This impressive collection includes more than 15,000 items, from women's, men's, and children's clothing to accessories like shoes, hats, and underwear spanning four centuries. The oldest item is a 1724 wedding apron, but there are also 19th-century horseback riding garments, embellished Roaring '20s dresses, and designs once sold at the Hutzler's department store.
There are pieces worn by iconic local figures, like Duchess of Windsor Wallis Simpson, politician Helen Delich Bentley, and mid-century American fashion trailblazer Claire McCardell, plus those made by rising designers Christian Siriano and Bishme Cromartie.
"Every day we get up and pick out what we wear and that says something about us and helps us learn about each other in interesting ways," says Tolman, the MCHC's vice present of collections and interpretations. "Clothing is such a powerful tool. It humanizes history."
"Clothing is such a powerful tool. It humanizes history."

 
The MCHC was founded as the Maryland Historical Society in 1844, but it wasn't until 1919 that clothing would join the collection in earnest, with the purchase of the historic Enoch Pratt House, where the apparel was put on display.
But in the 1970s, the society shifted its focus toward other parts of its collection, and every shirt, hat, and ribbon was transitioned into long-term storage. All but forgotten, these pieces would not resurface until 2011, and under the tutelage of then-chief curator Alexandra Deutsch, the Fashion Archives were reborn.
"Alexandra started putting costumes into every exhibition, because it's easier to see history with a person in front of you," says Tolman, who co-curated 2019's Spectrum of Fashion with Deutsch. "Seeing a woman's mourning dress from the Civil War changes how you think about it. It's not just the facts you were taught in school. People were here. They lived in this moment. And through them you can learn a lot about what happened."