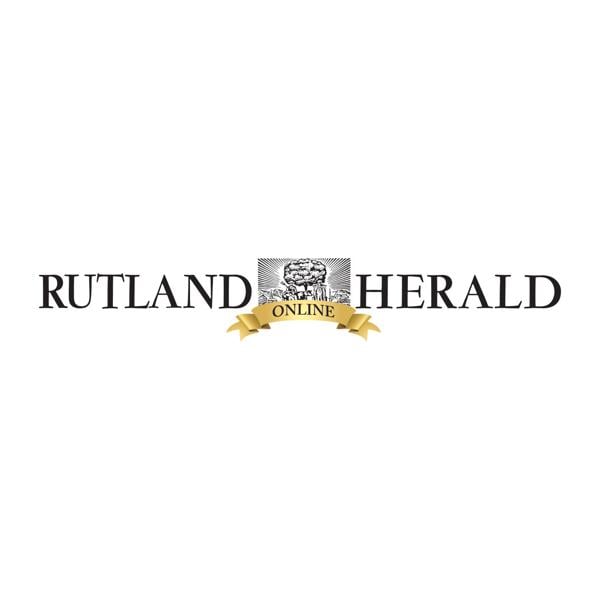 Two Records set in VT Sun Run
Most of the 220 runners that entered the Vermont Sun Half Marathon, 5K and 10K, showed up to race Sunday, despite the steady rain that fell during the entire event. The races were held at Branbury State Park on Lake Dunmore in Salisbury.
In 2021 Michaela Young from Addison set the course record for the half marathon. This year she set a new record in the 10 km race (40:48). Her half-marathon record was broken by 45 seconds by Anne Falcones of Madison NJ. (1:29:50). Middlebury's Maya Heikkinen was second overall women in 1:36:51.
Dylan McNamara of Essex Junction was the men's Half Marathon winner in 1:22:15. Patrick Campbell of Warren was the fastest local finisher, placing third in 1:28:48. Emmett Schmehling of Middleberry took third overall for the women in 1:29:27.
Gregory Moreno of West Lebanon NH won the mens 10 kilometer run in 41:29. Middlebury's Emma Tzotschew was the second women in 51:54.
Wren Pyle of Littleton CO was the female and overall winner of the 5 Kilometer race in 22:21. Colchester's Tanner Faucett was the men's winner in 23:48..
After the race there was food, refreshments, and music as the rain finally stopped. Many of the participants took a swim in Lake which had warmed up to about 70°. The races benefited and were supported by the Middlebury Middle School cross country team and Branbury.
For complete results of the run races and information on the Vermont Sun Sprint and Olympic distance Triathlons to be held June 25, July 17, and August 14 go to vermontsun.com or call 802-388-6888. Those events are open to teams and individuals and have an Aquabike division where participants just swim and bike.
Hamilton College awards
Hamilton College's annual Class & Charter Day took place on May 10. Established in 1950, the event combines the traditional Class Day celebrating the end of classes with a commemoration of the granting of College's charter on May 26, 1812.
The ceremony features an address by a historian, trustee, alumnus, or faculty member whose topic is related to Hamilton's history and traditions. Academic and scholarly achievement prizes are awarded to students and faculty.
The following local residents were among the award winners:
Satchel McLaughlin, of Middlebury, was named the recipient of The William Gillespie Prize in Art. McLaughlin, a senior majoring in art, is a graduate of Middlebury Union High School.
Catherine Schmitt, of Middlebury, was named the recipient of The Robert Leet Patterson Prize Scholarship in Philosophy. Schmitt, a sophomore majoring in neuroscience and philosophy, is a graduate of Middlebury Union High School.
Hamilton College, a leading liberal arts institution located in Clinton, New York, is where exceptional students explore passions through an open curriculum and robust research, internship, and off-campus study opportunities. Students graduate ready to lead purposeful lives thanks to highly regarded faculty mentors, generous resources that support each student's interests, and a loyal alumni network. The College's need-blind admission policy ensures access for talented students with limited financial means. Learn more at www.hamilton.edu.
Wild Apple Graphics announces new ownership
Woodstock, VT — Wild Apple Graphics was purchased by local Vermonter Shawn Harned from company founders John & Laurie Chester. Shawn has been an employee at the company since 2018, initially as Director of Sales and then as Chief Operating Officer.
With the help of Burlington-based mergers and acquisitions firm Venture 7 Advisors, the Chesters considered multiple offers from outside private equity investors before deciding that selling to a trusted member of senior management will be in the best interests of the company, the employees, and the community.
Shawn's professional background in sales and management is exactly what the company needs for continued success. An experienced leader and strategist, his focus on customer growth, new markets, deeper relationships, and empowering the Wild Apple team, will continue to drive Wild Apple to further success.
In a separate real estate transaction earlier in 2022, the building where Wild Apple operated since 1995 was sold to a Farmhouse Pottery affiliate. Wild Apple's decades-long evolution from selling posters out of inventory to an almost entirely digital licensing model eliminated the need for warehouse space, and Covid proved that the company is ideally suited to remote work with minimal need for office space. The timing was right as Farmhouse Pottery's rapid growth and inventory space needs were outgrowing its Route 4 headquarters less than a mile down the road.
Wild Apple was started in 1990 by the Chesters from a spare bedroom when they moved to Woodstock with their 10-month-old. They chose where to live first, then started Laurie's idea for a company in an industry that they knew nothing about, and in which they had no experience. Somehow it all worked out. In the early years, they rented warehouse space in what is now Farmhouse Pottery's flagship store, before building their own warehouse. Wild Apple has been included in Best Places to Work in Vermont for 12 consecutive years and received the 2001 Deane C. Davis Outstanding Vermont Business Award.
To find out more about us visit www.wildapple.com
Stay awayThe Vermont Fish and Wildlife Department says deer fawns are being born this time of year and asks that people avoid disturbing or picking them up. Most deer fawns are born in late May and the first and second weeks of June, according to Vermont deer biologist Nick Fortin.
— Deer nurse their young at different times during the day and often leave their young alone for long periods of time. These animals are not lost. Their mother knows where they are and will return.
— Deer normally will not feed or care for their young when people are close by.
— Deer fawns will imprint on humans and lose their natural fear of people, which can be essential to their survival.
— Keep domestic pets under control at all times. Dogs often will kill fawns and other baby animals.
For the safety of all wildlife, taking a wild animal into captivity is illegal in Vermont.
Free fishing
Vermont's annual, statewide Summer Free Fishing Day is Saturday, June 11, this year, highlighted by a free family fishing festival in Grand Isle, as well as opening day of the state's regular bass fishing season.
"Grand Isle Family Fishing Festival" will be from 9 a.m. to 3 p.m. at the Ed Weed Fish Culture Station, 14 Bell Hill Road in Grand Isle. This event offers basic fishing instruction and the chance for kids to catch big trout in a hatchery pond. No prior fishing experience is needed, and Vermont Fish and Wildlife will supply participants with fishing rods, reels and bait. Visit www.vtfishandwildlife.com for more information.
Ilsley 100 project team
In 2024, Ilsley Public Library will mark 100 years of serving readers and learners young and old in Middlebury and our surrounding communities. To prepare Ilsley for the challenges of the next 100 years, the Middlebury Selectboard has green-lighted the creation of the Ilsley 100 Project Team, whose goal is to recommend how we can best meet the needs of an aging building and an increasingly diverse community. Joining an outstanding volunteer team, Jim Gish will reprise his community liaison role with regular (if not quite weekly) updates on the committee's activity and plans. For more information and to sign up for email updates visit https://www.ilsleypubliclibrary.org/about-us/ilsley-100-community-update/.
Gardening questions
Wondering when to plant your tomatoes? Confused about composting? Or maybe you need some advice on caring for your lawn. University of Vermont (UVM) Extension Master Gardeners are available to answer questions from Vermont gardeners. Volunteers will answer calls on the Master Gardener Helpline (802) 656-5421 from 9 a.m. to noon, Thursdays through Oct. 27.
Questions also may be submitted online at go.uvm.edu/gardenquestion for a speedier response. The online form includes an option for providing up to three photos. Gardeners also are encouraged to use the online system to submit photos of plants damaged by insects and diseases.
Soil tests for home gardens are available through the UVM Agricultural and Environmental Testing Lab. For information, visit pss.uvm.edu/ag_testing for information online. If you have follow-up questions about soil recommendations, upload a copy of your soil test report with the helpline online form.
Commercial growers of vegetables, berries, tree fruit, and related crops should contact the UVM Extension Commercial Horticulture Team at go.uvm.edu/hort for information and assistance.
Visual Arts
Brandon
Brandon Artists Guild: "Vermont: In the Country," through July 10, second in a series of three all-member shows celebrating our favorite state; Warren Kimble, through July 9, "Artful Assemblages," 7 Center St., Brandon, 802-247-4956, www.brandonartistsguild.org Hours: 10 a.m. to 5 p.m. Tuesday-Saturday; 10 a.m. to 4 p.m. Sunday. Meet the artists, 5 to 7 p.m. Friday, May 27.
Burlington
BCA Center: Eric Aho, through June 5, "Headwater," paintings that feature captivating scenes of the natural world; Sarah Trad, through June 5, "What Still Remains," Lebanese-American artist explores complex themes of personal and cultural identity through film-based media and textiles, Burlington City Arts, 135 Church St., Burlington, 802-865-7551, www.burlingtoncityarts.com
Middlebury
Edgewater Gallery at the Falls: Hannah Bureau, through May 21, "Open Air," paintings, 1 Mill St., Middlebury, 802-458-0098, edgewatergallery.co
Edgewater Gallery on the Green: "Town & Country," through June 26, work by Susan Abbott and Molly Doe Wensberg, 6 Merchants Rowe, Middlebury, 802-989-7419, edgewatergallery.co
Middlebury College Museum of Art: "Contemporary to Classical," through Aug. 7, highlights from the New Collection Handbook; "Into the Screen," through Aug. 7, digital art from teamLab; Permanent Collection Galleries, ongoing, Mahaney Center for the Arts, South Street (Route 30), Middlebury, 802-443-5007, museum.middlebury.edu
Town Hall Theater: Prindle Wissler, May 12-June 30, "It Runs with the Territory," a retrospective of Middlebury's longest-living artist, 68 S. Pleasant St., Middlebury, 802-388-1436, www.townhalltheater.org Opening reception, 5 to 7 p.m. Thursday, May 12.
Rutland
Chaffee Art Center: "Images of Our Communities," through May 27, Feature Walls to include Jon Olender and Matt Lerman; and Annual Amateur Photo Contest entries with voting until May 27, 16 S. Main St., Rutland, 802-775-0356, www.chaffeeartcenter.org Hours: noon to 4 p.m. Wednesday-Friday; 10 a.m. to 2 p.m. Saturday; and by appointment.
Shelburne
Shelburne Museum: "Eyesight and Insight: Lens on American Art, May 15-Oct. 16, illuminates the history of creative response to perceptions of vision; "Luigi Lucioni: Modern Light," June 25-Oct. 16. examines the career, influences, and techniques of Italian-American artists, 6000 Shelburne Road (Route 7), Shelburne, 802-985-3346, shelburnemuseum.org
Do you have an item you would like to see in Community News? A milestone? A public announcement? A short news release about something entertaining going on in your town? Simply email the information to us at news@rutlandherald.com. Be sure to put For Community News in the subject line. (Note: We do reserve the right to edit for length.)