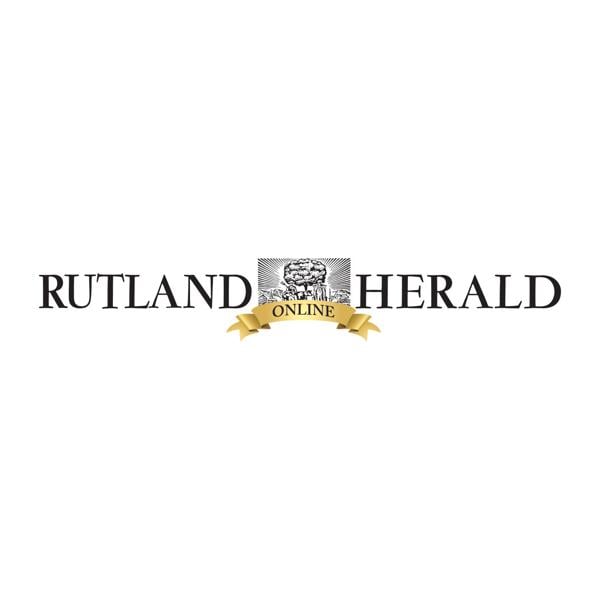 Conserving water
The Town of Middlebury Water Department will be shutting off Palmer Springs, the Town's largest producing well, beginning Friday, July 15 to install a new pump. Palmer Springs is expected to be back up and running late Monday, July 18, or early Tuesday, July 19. During this time, the Water Department asks that you please consider conserving water while lower producing wells will be operating. Contact the Water Department with any questions at 802-388-4045.
Slater-Day
GRANVILLE, N.Y. — Slate Valley Museum begins a new event series focusing on slate industry skills over the course of the last 180 years.
Slater-Day is a day-long event from 10 a.m. to 4 p.m. premiering Saturday, July 9. The first event will feature slate worker Dave Lundy from Hilltop Slate Co. onsite from 11 a.m. to noon offering slate demonstrations and to answer questions about slate work today. Dr. Mike Dashnaw, a local painter on slate, will be onsite during the day to demonstrate his methods for painting slate tiles.
Regular museum admission applies, $5 for ages 12-64, $3 for seniors 65+, and free for kids under 12, slate workers, and active military and their families. For more information, call (518) 642-1417 or email mail@slatevalleymuseum.org
Marsh Monitoring Walk
WEST RUTLAND — July 21, join Audubon West Rutland birders on the monthly marsh walk in this Audubon Important Birding Area. No experience is necessary. Go the entire 3.7 mile loop, or go halfway. Meet at the marsh boardwalk kiosk at 7 am. All are welcome. More info at birding@rutlandcountyaudubon.org
Camping weekend
GROTON — Registration is now open for the annual Outdoor Family Weekend Sept. 9-11 at Stillwater State Park in Groton. This camping weekend features expert-led workshops; swimming, boating and other recreation; nightly entertainment and campfires. The cost is $175 per family (up to eight individuals) and covers the campsite, choice of three workshops per camper, the Friday night ice cream social and evening activities. Visit go.uvm.edu/outdoor-family to register through Aug. 19.
Summer concerts
CASTLETON — Castleton University, in partnership with Heritage Family Credit Union, will present the 27th annual Castleton Summer Concerts at 7 p.m. Tuesdays at the Castleton Pavilion as shown below. Free and open to the public, Castleton University will collect nonperishable food items at each concert, to support the Castleton Food Shelf.
July 19, Snake Mountain Bluegrass (bluegrass).
July 26, The Twangtown Paramours (contemporary blues and rock).
Aug. 2, The Grift (funky rock 'n' roll).
Aug. 9, Wyld Nightz Rock (classic rock 'n' roll).
Hot weather
Heat-related illnesses in Vermont become much more common when temperatures warm to the mid-80s and above, especially on sunny and humid days. The Department of Health has unveiled a new interactive map where Vermonters can find nearby places to cool off during hot weather.
Warm temperatures, and especially extreme heat and humidity, can quickly lead to sometimes serious heat-related illness and even death. Muscle cramps, heavy sweating, nausea, headache, or dizziness may all indicate onset of heat illness. Jared Ulmer, climate and health program manager for the Health Department, encourages everyone to be aware of the weather forecast and to know how to stay safe. Certain people are at higher risk of heat-related illness. Those who work or exercise outdoors, older adults and young children, people with obesity or other chronic medical conditions, people taking certain medications, and people using drugs or alcohol, should take extra precautions.
For a cooling sites map and more tips on how to stay safe in the heat, visit healthvermont.gov/climate/heat.
Protect chickens
Keeping a small flock of chickens at home to provide eggs and meat has become increasingly popular, but many first-time small-scale poultry farmers are discovering that several species of wildlife like the taste of chicken. The Vermont Fish and Wildlife Department urges poultry owners to use electric fencing and follow other precautions to protect their birds from predation. Additional tips to help keep chickens safe are:
Baiting the fence is necessary to guarantee bears touch the fence with a sensitive part of their body. Apply bacon grease or peanut butter to a spot on the electric fencing..
Cover the tops of pens with wire or plastic netting to guard against attacks from avian and climbing predators.
Bury galvanized hardware cloth or netting 12 inches deep around the perimeter of the pen to prevent access by digging predators.
A motion-activated light to illuminate the coop after dark will discourage some predators. Motion-activated alarms also can help deter them.
Store poultry feed in a secure indoor location in tight containers, and only feed poultry the amount that can be consumed in one feeding.
Do you have an item you would like to see in Community News? A milestone? A public announcement? A short news release about something entertaining going on in your town? Simply email the information to us at news@rutlandherald.com. Be sure to put For Community News in the subject line. (Note: We do reserve the right to edit for length.)
Visual Arts
Burlington
BCA Center: "More Than an Object: The Contemporary Life," through Oct. 8; "Sky Hopinka: Fainting Spells." Through Oct. 8, Burlington City Arts, 135 Church St., Burlington, 802-865-7551, www.burlingtoncityarts.com
Karma Bird House: "John Douglas: A Life Well-Lived," through Aug. 22, memorial retrospective presented by The Northern New England Museum of Art (NNEMoCA), Gallery, 47 Maple St., Burlington, 802-343-4767, karmabirdhouse.co
Glover
Bread & Puppet Museum, through Nov. 1, fantastic collection of puppets of all sizes, from hand puppets to gigantic puppets used in parades and circuses, that fill renovated 1860s barn, 753 Heights Road, Glover, 802-525-3031, www.breadandpuppet.org
Middlebury
Middlebury College Museum of Art: "Contemporary to Classical," through Aug. 7, highlights from the New Collection Handbook; "Into the Screen," through Aug. 7, digital art from teamLab; Permanent Collection Galleries, ongoing, Mahaney Center for the Arts, South Street (Route 30), Middlebury, 802-443-5007, museum.middlebury.edu
Poultney
Stone Valley Arts: "An Exhibition of Women Painters: Courageous Dialogue," through July 31, art by Fran Bull, Irene Cole, Joan Curtis, Rita Fuchsberg, Ruth Hamilton, Sandy Mayo, Mareva Millarc, Carolyn Shattuck and Dublin Durlier-Wilson, Stone Valley Arts at Fox Hill, 145 E. Main St., Poultney, 802-287-8197, stonevalleyarts.org
Rutland
Castleton U. Bank Gallery: Castleton University students, through July 23, Leon Bates, Chrystal Bean, Lily Crowley, Jasmin Gomez, Jasper Lynch, Eileen Rounds, Yuto Sesekura, Jade McQuilkin, and Jonah Siegel, 104 Merchants Row, Rutland, 802-282-2396, www.castleton.edu/arts/art-galleries/ Hours: noon to 6 p.m. Thursday-Saturday.
Chaffee Art Center: Vermont Pastel Society, through July 22, member show, 16 S. Main St., Rutland, 802-775-0356, www.chaffeeartcenter.org Hours: noon to 4 p.m. Artisan Market, 10 a.m. to 2 p.m. Saturdays.
Shelburne
Shelburne Museum: "Eyesight and Insight: Lens on American Art, through Oct. 16, illuminates the history of creative response to perceptions of vision; "Luigi Lucioni: Modern Light," through Oct. 16, examines the career, influences, and techniques of Italian-American artist, 6000 Shelburne Road (Route 7), Shelburne, 802-985-3346, shelburnemuseum.org
West Rutland
Carving Studio & Sculpture Center: 35th Anniversary Members' Exhibition, through July 10, 636 Marble St., West Rutland, 802-438-2097, www.carvingstudio.org