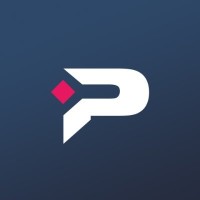 PIXELYNX, the music metaverse™ platform founded by electronic musicians and technologists Joel Zimmerman (deadmau5) and Richie Hawtin (Plastikman), announced its long-term partnership with Metanoise to bring experiences both within the metaverse and IRL for artists and fans to life.
Metanoise is a Web3.0 organization focused on creating a collective of builders, futurists, creatives, and tech leaders. With a mission to help organizations enter and navigate the rapidly evolving Web3 space, Metanoise's partnership with Pixelynx will create real-world, immersive experiences for PIXELYNX's community members. One of Metanoise's most recent initiatives was their debut event, FutureShape360, which brought together thought leaders, Web3 enthusiasts, and artists in the NFT space with the objective of creating a collaborative accelerator ecosystem for influential people to join forces.
"Metanoise is successfully cultivating an exclusive group of members highly focused on building the future of Web3," said Inder Phull, CEO of PIXELYNX. "Our vision is to create new ways for fans and artists to interact while driving culture together and pushing the artform forward. I've always been impressed at how strong and inspiring the Metanoise community is."
Through a series of collaborations, PIXELYNX and Metanoise will explore new ways to bring interactive experiences into the real world for like-minded communities through a variety of activations including music performances, art installations, keynotes, events and much more.
"Having created an exciting physical and digital music ecosystem that enables artists to launch their own interactive experiences, we're excited to join forces with PIXELYNX to help bridge the gap between a network of virtual worlds and the real world," said Noam Silkoff, Founder at Metanoise. "Together we will pave the way for a digital reality that parallels IRL experiences."
About PIXELYNX
PIXELYNX is a new gaming venture by iconic musicians and technologists Joel Zimmerman aka deadmau5, Richie Hawtin aka Plastikman, and music industry visionaries Ben Turner (Graphite; IMS: International Music Summit; AFEM: Association for Electronic Music), Dean Wilson (Seven20 Entertainment / mau5trap), and Inder Phull, a music metaverse futurist. The company, based in London and Los Angeles, is focused on building a music metaverse ecosystem that will transform the way artists connect and engage with their fans through gaming experiences. Its debut mobile game, ELYNXIR, will be out later this year.
About Metanoise
Metanoise is a Web3.0 organization focused on helping Web2.0 companies enter and navigate this rapidly evolving space. From smart contract deployment to website and app design, we are with you every step of the way to ensure that your project is a success. Our backgrounds in sales, marketing, design, and music and concert promotion give us a unique ability to help you launch your next NFT project or curate incredible, immersive concerts.