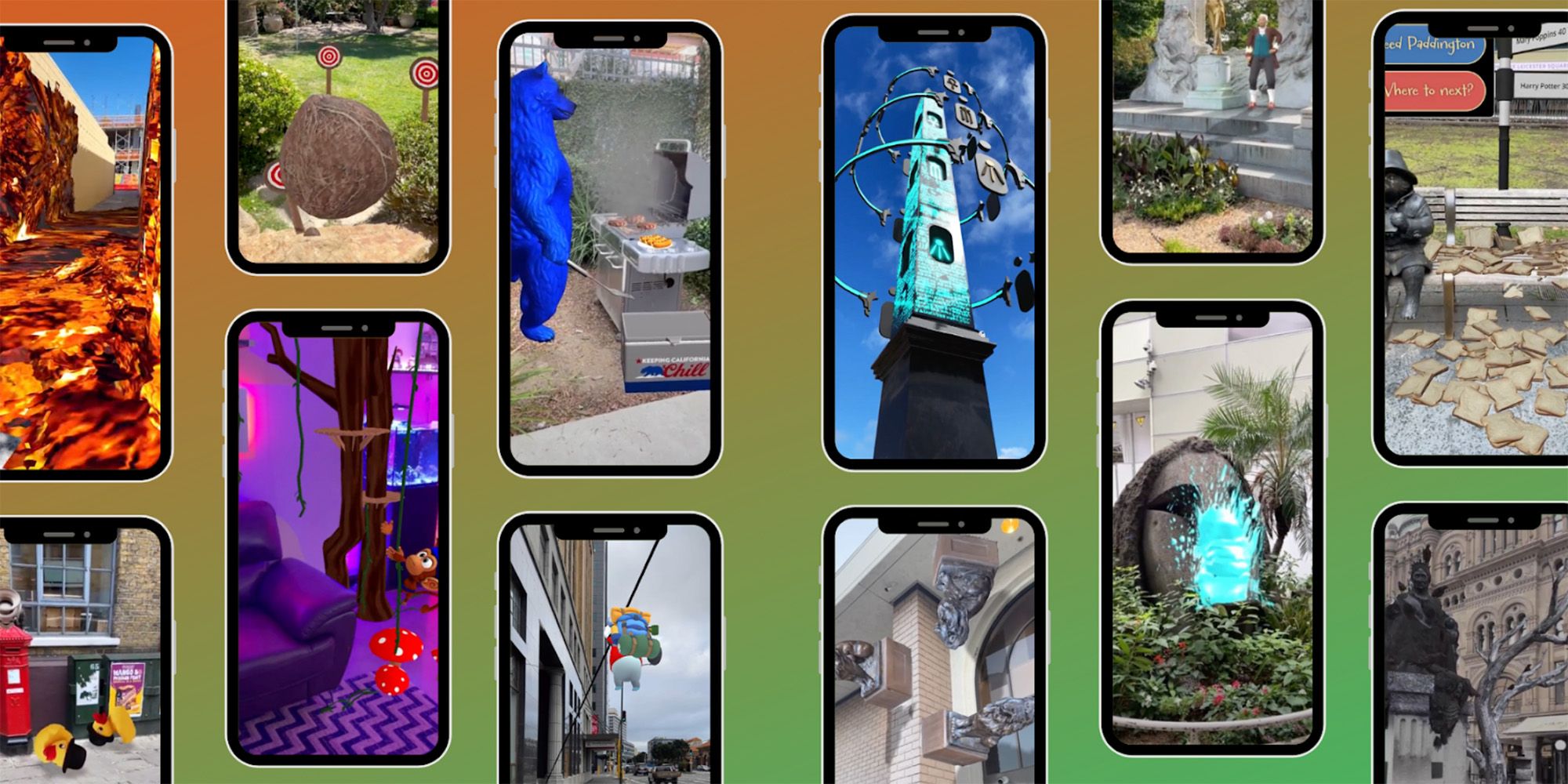 Niantic, the company behind Pokémon Go, introduced support for their metaverse world-mapping to the web, which users can access through the browser.
Niantic introduced support for its augmented reality world-mapping technology on web browsers. Many companies have been introducing new AR and virtual reality technology that create more ways to make the metaverse more immersive. When additional features become available to creators, there are new possibilities for AR and VR experiences.
Advancements in AR and VR rely on both the software needed to create the experiences and the hardware used to track and engage with the interactions. It may be possible that handheld or head-mounted devices will not even be necessary to view virtual objects in the real world. Some large corporations, such as Disney, are working on AR without glasses that could be used in theme park rides and other real-world environments.
Related Article: How To View Google & NASA's AR Solar System On Your Phone
Niantic, the company behind Pokémon Go, has introduced its AR world-mapping technology Lightship VPS (visual positioning system) to the web, supporting real-world metaverse interactions on the browser. This feature allows developers to build WebAR experiences that can be connected to locations with impressive accuracy and precision. This AR tech from Niantic means virtual experiences can be mapped onto landmarks to showcase immersive effects that can be viewed from the browser without downloading a dedicated app.
WebAR Gets Real-World Content Mapping
The Lightship VPS world-mapping technology is an asset for developers, but there are some limitations. Although Niantic offers a free tier, some features are exclusive to paid tiers, and there is a potential cost based on the number of active users. Lightship VPS is pretty straightforward to implement for experienced developers. However, it is not as accessible as some of the beginner-friendly AR creation platforms. Even if it is not the right tool to get new AR creators started, introducing this technology to WebAR will bring new possibilities to metaverse interactions for all users.
While location-based AR experiences like Pokémon Go are still relatively novel, virtual interactions will be an essential part of the metaverse as consumer-level AR glasses become available. Although it can be somewhat limiting to view AR experiences through the screen of a handheld mobile device, the same interactions become much more immersive when viewed through a headset. As companies like Meta, Apple and Snapchat develop products like AR glasses, virtual integrations in real-world locations will become vital for users to experience immersive augmented reality interactions.
Source: Niantic