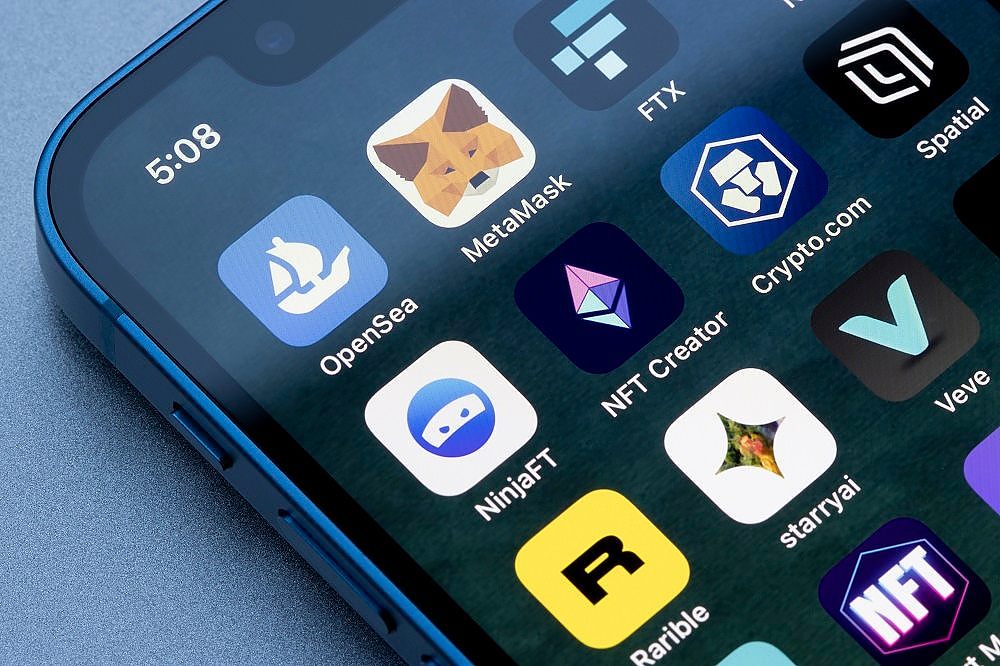 PitchBook subscribers can dive deeper with our Blockchain Vertical Snapshot report and a full market map with details on more than 1,600 companies.
NFT companies fall into seven subsegments:
Art: Platforms that facilitate the exchange of physical and digital art.
Collectibles: Products that facilitate the exchange of physical and digital collectibles like sports highlights and trading cards.
Gaming: Startups that employ NFT technology in video games, enabling new business models such as play-to-earn.
Entertainment: NFT experiences related to nongaming entertainment like sports and music.
Infrastructure: Software solutions such as developer tools, protocols, scalability, and interoperability that support the utility of NFTs.
Marketplaces: Exchanges to mint and trade NFTs.
Metaverse: NFT experiences related to the evolving metaverse.
Gaming is the largest area of investment within NFTs, with $1.7 billion raised to date, according to PitchBook data. But as NFT gaming investment has swelled, startups are feeling growing pains.
Many gamers have bristled at the introduction of NFTs to game experiences, seeing them as a money-making ploy.
"The fan blowback to NFTs has been immense," said PitchBook analyst Ryan Vaswani. Last year, Ubisoft rolled out a platform for NFTs that prompted swift backlash from gamers.
To win them over, game developers will need to show that NFTs bring value to games and, eventually, metaverse-style experiences where digital assets can move between virtual worlds.
Gamers from low-income countries have embraced play-to-earn games that use NFTs, such as "Axie Infinity," as a way to earn money. But that, too, comes with challenges. Players relying on games for income are vulnerable to fluctuations in the price of digital currencies.
The more than $600 million hack of "Axie Infinity" underscored another risk for players: Their valuable digital assets could become targets for cyber attacks. While Axie has vowed to restore the funds, such high-profile events risk shattering the confidence of users.
Featured image via iStock/Getty Images