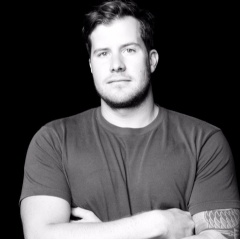 Hume, a web3 entertainment company creating virtual artists, has appointed music industry veteran Adrian Karvinen as Vice President of Music Business & Partnerships.
In his role at Hume, Karvinen will be responsible for building culture-shifting partnerships between metastars—metaverse-native virtual artists—and the world's biggest brands and artists to drive interactive fan experiences.
"Adrian's hiring reflects our belief that the traditional entertainment industry is ready for metastars," said David Beiner, co-founder and CEO of Hume. "Adrian's proven track record with record labels, artists, and brands will add an important element to Hume as we look to grow our roster of metastars and increase our fan base beyond Web3."
Karvinen has a wealth of experience in the music industry, with over 20 years in artist management, A&R, and creative consulting. He has held influential positions at labels within Sony and Universal Music Group and has worked with renowned brands like Gucci, Chanel, and ACNE. Karvinen has played a key role in the success of international artists such as Starley (1B streams), Jarami (Frank Ocean), Say Lou Lou, and Skott. Most recently, Karvinen served as the Director of North America and Head of Crypto-Integration and Catalog Acquisitions for Snafu Records, The Swedish/American AI music company. In this role, he developed the North American operations and team during the pandemic and signed records from Hitboy, Big Sean, IAMNOTSHANE & Confetti. In 2022, Karvinen moved on to leading Snafu's catalog acquisition arm, Fine.Art, where he funded 2 million dollars in catalog acquisitions within just eight months.
"I'm thrilled to be joining Hume at such an exciting time in its newest phase of growth," said Karvinen. "I've been a long-time fan of anyone pushing the boundaries with new technology and ideas, and I was instantly sold on the vision of helping virtual artists scale. I'm proud to support and grow a company that is at the forefront of defining a new generation of music."
The announcement of Karvinen's new role comes on the heels of a successful year raising $11.7M from the likes of TCG Crypto, Winklevoss Capital, and Gmoney, launching a new platform called "The Spot," which empowers fans to participate in creative decision-making, and hosting a songwriting camp at Art Basel in partnership with the generative audio project Blocktones. In addition, Hume also just debuted its next metastar, Clio, who will work closely with chart-topping web3 artist and Fluf World star, angelbaby.
About Hume:
Hume is the first web3 entertainment company creating metastars, artists of the future. Hume remixes community-building with music creation, digital identity, and storytelling to develop virtual artists, known as "metastars" who are as inspired by us as we are by them. By reimagining how music is produced, distributed, monetized, and experienced, Hume is ushering in a new era of music. The company was co-founded by David Beiner and Jay Stolar and is based in Los Angeles with a global team of employees across Brazil, California, France, and Argentina. To learn more, visit wearehume.com.
This news content may be integrated into any legitimate news gathering and publishing effort. Linking is permitted.
News Release Distribution and Press Release Distribution Services Provided by WebWire.