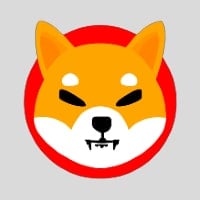 Bitcoin had a bullish start to 2023, BTC touched a new cycle high around $21,550 with macroeconomic data providing fuel to the asset's rally. 
Based on historical data, non-fungible tokens/ assets typically garner interest as Bitcoin recovers from its losses of 2022. 
Shiba Inu's recent mint collection with the Bugatti Group sold out in under four minutes. 
Bitcoin wiped out all its losses from the FTX exchange crash in November, BTC recovered and hit a cycle high at $21,550, following the release of lower-than-expected CPI and then PPI inflation data, which hit the US Dollar. 
Typically when Bitcoin price recovers from cycle lows the NFT ecosystem witnesses increased growth. 
Also read: Here's what Bitcoin, Ethereum prices need for an explosive rally following US PPI release
Bitcoin hits new cycle high at $21,550 in its recovery
Bitcoin, the largest asset by market capitalization, started 2023 on a bullish note, climbing relentlessly throughout the first half of January. The asset hit a new cycle high of $21,550 on January 18 after the release of lower-than-forecast Producer Price Index data for December, which acted as a further catalyst for Bitcoin's recovery. 
The NFT market rewards patient traders, and as Bitcoin recovers from the decline in its price throughout 2022, experts at behavior analysis platform Santiment believe NFT trading is likely to heat up as well. 
NFT trading and Bitcoin price recovery 
Shiba Inu's recent mint NFT collection with Bugatti group sold out in under four minutes
An example of the BTC price effect on NFTs, is the recent collaboration between Shiba Inu and the Bugatti Group which led to the minting of a new NFT collection. The digital collectibles named "Space Mint" sold out in four minutes and the luxury brand Bugatti congratulated the Shiba Inu team on the sale. 
The Shiboshis Club and the Bugatti Group's collaboration was supported by Web3 development studio Nalikes Studio. The NFT mint collection featured 299 limited releases, in its exclusive first edition. The partners sold each digital collectible at a mint price of 0.14 ETH.