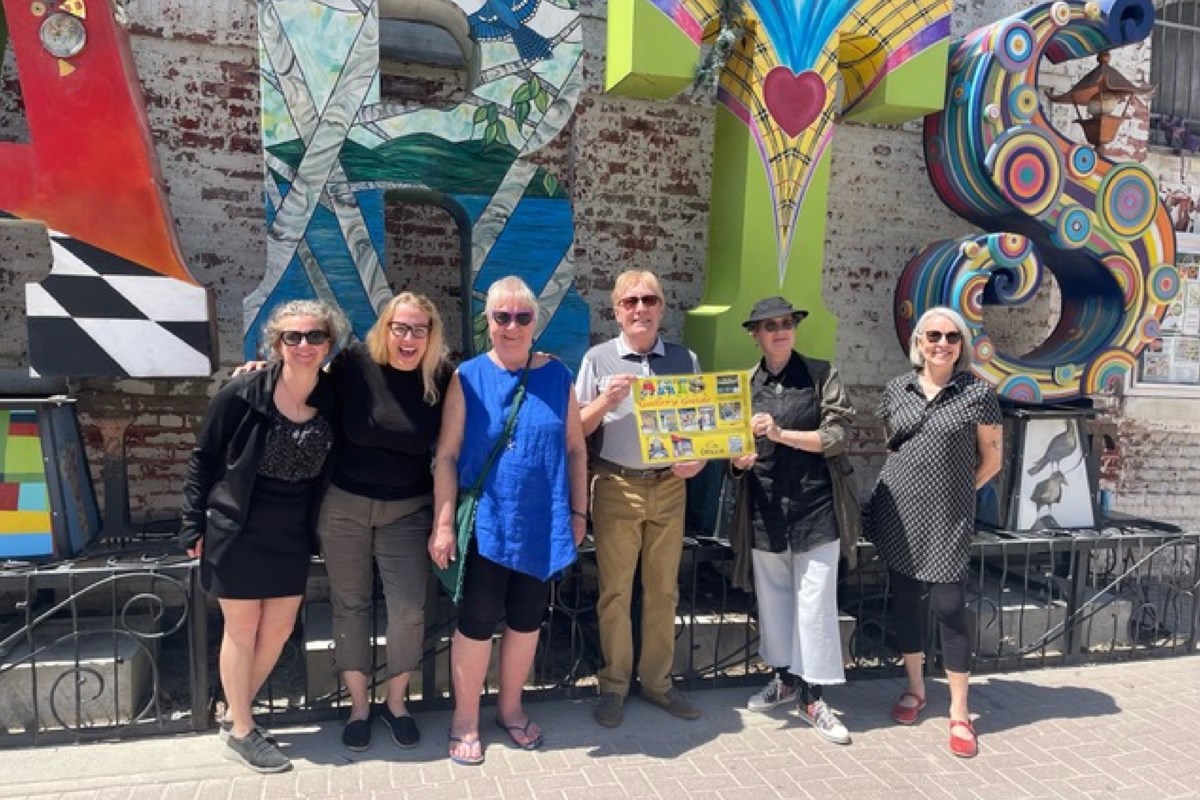 Eye-catching creation featuring drawings of each gallery storefront was spearheaded by Orillia Fine Arts Association
A new resource will serve as a convenient map, of sorts, to art galleries in downtown Orillia.
The Orillia Fine Arts Association has announced the release of the Arts District Gallery Guide, which will be distributed to galleries in time for the Victoria Day weekend.
The guide will be displayed at galleries and will include a QR code that will take people to a page on Orillia and Lake Country Tourism that will feature additional information about each gallery.
The guide was created in partnership with Orillia and Lake Country Tourism, the City of Orillia, the Orillia Arts District and the Orillia and District Arts Council, explains Mary Jo Pollak.
"Together we identified an opportunity to help gallery visitors connect with similar venues in the downtown. People who do not find a piece that speaks to them at one gallery can easily find other locations to explore," Mary Jo Pollak, the "mastermind" behind the guide, said in a news release.
It was created by David Crighton, of Orillia, who illustrated the guide with his drawings of each gallery storefront, using a mix of pen and ink, acrylic paint, and digital software.
The guide is a pilot project, featuring businesses whose primary objective is selling art. The hope is to eventually expand it to include other "creative-oriented businesses" in the downtown core.
For a list of galleries, visit ontariolakecountry.ca/orilliaartsdistrict.
For more information, contact Pollak at mjpollak@sympatico.ca.