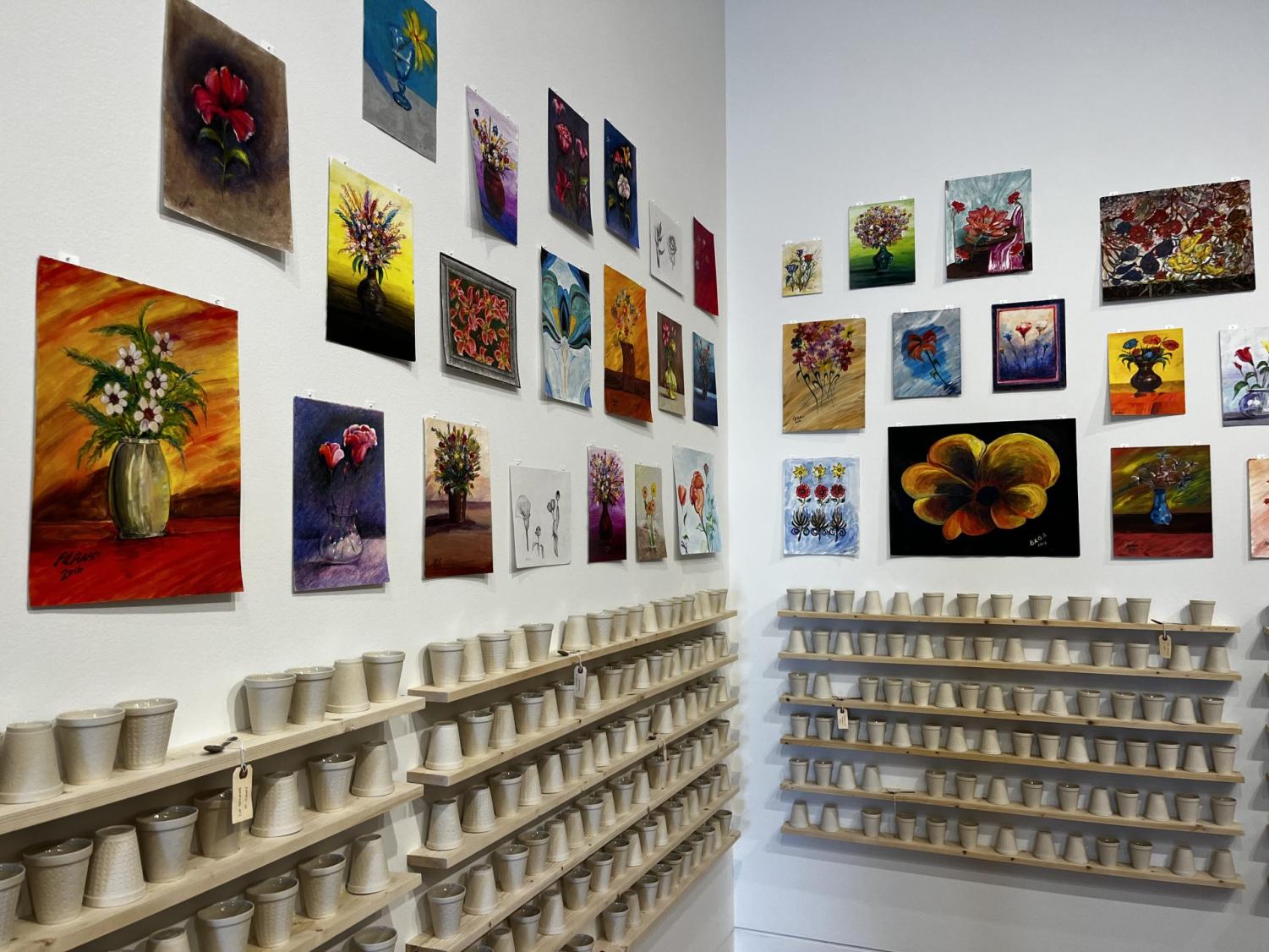 The silent voices of those formerly and currently incarcerated have found a way to reach the public through art. The DePaul Art Museum has collaborated with contributing curators and The Tea Project, which advises the development of the exhibition and continues to engage with overarching themes of war, tourture and imprisonment. It organized by Amber Ginsburg and Aaron Hughes, "Remaking the Exceptional: Tea, Torture, and Reparations | Chicago to Guantanamo," an exhibition that marks 20 years since the opening of the United States' extralegal prison in Guantanamo Bay, Cuba.
The exhibition occupies all of the museum's galleries and examines the local and international ramifications of state violence. The exhibit is an ongoing series of installations and performances that create opportunities to engage with local and global histories of war, torture and confinement.
This series runs from March 10 through Aug. 7, 2022. When visitors walk into the gallery they are instantly taken on a journey through paintings, sculptures, drawings and installations produced by torture survivors, activists, artists and collectives.
"We have so much to learn from survivors," Ginsburg said. "That's why when you walk into the gallery in every room there is a quote from a survivor from the Guantanamo Bay Detention Camp all the way to Chicago."
Despite being in horrible situations, detainees found a way to be creative, thinking outside of the prison walls to the countries they left behind. The Styrofoam cups along the museum wall were brought to life by Guantanamo Bay guard Chris Arendt who fell in love with the drawings detainees created by carving into the cups with their fingernails. The Tea Project uses this exhibition to creatively tell the story of everyone unlawfully detained.
Ginsburg and Hughes' teacup archive houses 779 porcelain-cast Styrofoam cups, one for each detainee in Guantanamo Bay since 2001. All cups are beautifully inscribed with a national or a native flower from the 48 countries of citizenship represented in the detention camp. One cup consisted of 220 small flowers carved on it, representing the number of Afghani men who were detained at Guantanamo Bay.
"This exhibition is a visual storytelling of the last 10 years of sitting down with people and having a cup of tea," Hughes said. "From the tea sipped at a family gathering, to a cage in Guantanamo Bay, tea is not only a favored drink but a shared moment that transcends cultural divides and systems of oppression."
Museum visitors move through a digital and interactive presentation exploring the direct connection of Guantanamo Bay to the Chicago Police Department. It tells the story of a long history of police abuse under the direction of police commander and Vietnam War veteran Jon Burge and his officers who coerced and tortured hundreds of predominantly Black men and women into false confessions between 1972 and 1991 in their Area 2 and Area 3 headquarters. In 2015, Chicago became the first municipality in the nation to award many Chicago torture survivors reparations for racially motivated police violence. DePaul Art Museum Director Laura-Caroline de Lara feels that this exhibit gives survivors a voice.
"For many of the Chicago survivors it's about wanting to have their stories told, ensuring that it doesn't become part of Chicago's history that is just swept under the rug," she said.
Among the most impactful artifacts available while visiting the exhibition is in the center of the room on the first floor. Ginsburg and Hughes have recreated their podcast, also entitled "Remaking the Exceptional," using a gramophone to play soundbites of the testimonies of tortured survivors from Guantanamo Bay and Chicago. Take a moment, close your eyes, and listen to the pain and suffering of so many people.
"From that time on after I refused to sign it," the voice of a Chicago police torture survivor says. "I was slapped, choked, beaten, slammed into the concrete wall, handcuffed, and called names that I had never been called before."
The 51st (Free) State exhibition is a body of work generated in art classes taught at Statesville Prison by Prison + Neighborhood Arts/ Education Project (P+NAP), a collective of artists, writers and scholars. Since 2019,the group has engaged in research and discussions, imagining a sovereign nation of incarcerated people.
Through the pandemic, arts created iconic elements of state-craft, including emblems, songs, choreography, graphic narratives, symbols, tools and stage sets. These images and words are a call to community, one that connects thousands of people incarcerated across the nation through a spatial-political imaginary.
The DePaul Art Museum's new exhibit is a true testament to strength and creativity. These are just a few of the amazing art pieces that are on display. Due to the nature of this content, visitors will find a coping skills flier to help manage traumatic stress reactions during their visit.
Ultimately, regardless of where you stand on any side of the issue of local and international struggles for justice and reparations, the important part is that it's getting talked about. The more that we sweep things under the rug, the less we can move forward. To find out more about the museum, other exhibits and events, visit its website.