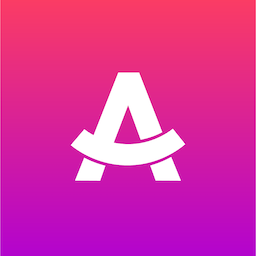 DALLAS, TX / ACCESSWIRE / October 13, 2022 / – AltéSociety NFT has established itself as a community of creatives who revolutionize freedom of expression through Art x Tech x Music, x fashion. In the latest expansion, AlteSociety is set to launch its first Exhibition to showcase and reveal some of its finest Digital NFT Tokens.
The Exhibition will feature some of the 700 "2D" hand-drawn illustration pieces in the collection, which reside on the Ethereum blockchain "ERC721". The collection is based on Afrocentric personality type digital art, representing freedom of expression through Art, Tech, Music & Fashion.
Having confidently executing its project RoadMap so far, the Alternative Society NFT creators, Chris has been actively building its fantastic community with the help of his partner & its token holders. They are earning partnerships with Innovative & disruptive Brands like KloudVest, and currently building the first virtual world/Metaverse with a School for Creative Arts, Defi Banking, Tech, and African Languages.
Furthermore, the said Exhibition promises to showcase its Beauty, creativity & all of its progress. It includes Unrevealed NFT pieces in the Marketplace, NFT Journal book launch, and KloudVest Partnership. It is bringing Defi banking & tokenization to its users in the Metaverse. The event follows through with some Web3 Guest speakers, amongst which are other Exhibitors like; PalmPlug Wearable VR, Seguro Crypto processor machine, and others.
In addition, the Event is Halloween-themed and boasts of delivering a thrilling fun packed evening of Amapiano/AfroPiano genre Music, Exclusive Merch, a costume party, giveaways, Web3 learning & Charity right in the heart of the city of Dallas, Texas. To register for the event, you must visit their IG, Eventbrite, Twitter Page's link in Bio or Contact its Creators & Organizer.
Consequently, the company adopts the democratic style of governance in its community & Metaverse. However, its Super Alte's consisting of 5 or More AS NFT holders & Elders clan NFT Personalities get certain discounts, & decision-making perks to guide the community of AltéSociety NFT; Metaverse & NFT enthusiasts endeavor to Mint these exclusive NFTs.
About AltéSociety NFT
Alternative "Alté" or "uhl-teh " culture originates from Lagos and has spread across the world through Afrobeat, Fashion, Art & Tech. The community is focused on addressing introspective and emotive topics. It delves into unconventional or taboo areas and seeks to embrace issues, not at the forefront of African culture.
The newly emerged digital platform builds a metaverse with endless utilities, immersive 3D virtual Lagos city experience, art centers, virtual concerts, and clubs. It also offers a school of Alté, where its NFT holders will have exclusive access to virtual skill-based courses for creatives and Mental health sessions. Finally, it holds events & parties at its random city pop-up shows with some of the best Afrobeat alté artists.
Additionally, the utilities extend beyond play to earn games, Dope Merch, Animes, and the launch of their Alté NFT Journal photo book, where the holder's NFT personality might get to be featured & headlines in its press releases.
To acquire more information about the project and upcoming news, prospective holders can visit the following links:
Twitter | Instagram | LinkTree
Media Details:
Company Name: AltéSociety NFT
Contact Person's Name: Chris Obia & Daniella Orji
Website: https://alternativesocietynft.com/
Email: [email protected]
SOURCE: AltéSociety NFT