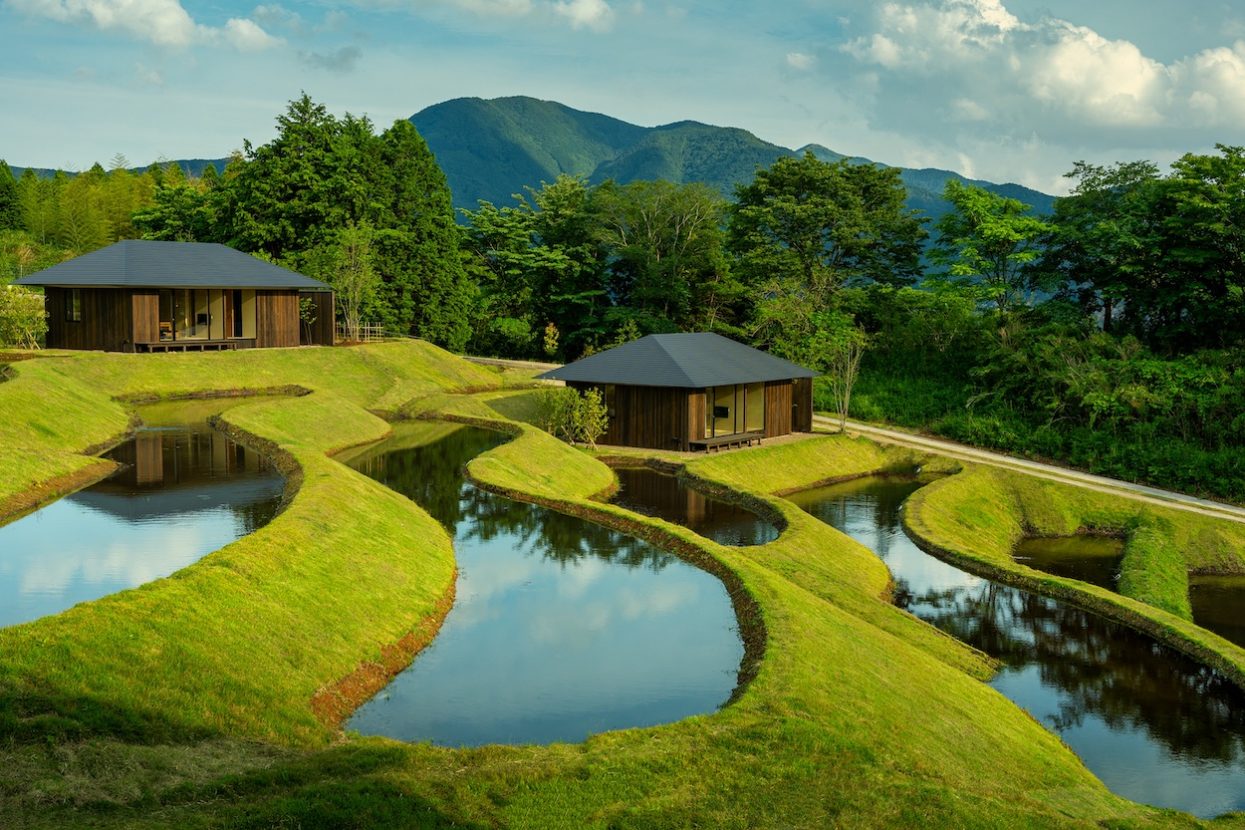 DESIGN DISPATCH
Our daily look at the world through the lens of design.

BY THE EDITORS

January 11, 2023
The Design Dispatch offers expertly written and essential news from the design world crafted by our dedicated team. Think of it as your cheat sheet for the day in design delivered to your inbox before you've had your coffee. Subscribe now. 
Have a news story our readers need to see? Submit it here
A Japanese Ryokan Gets the Kengo Kuma Treatment
Fresh off the triumphant folds of aluminum and wood screens defining the Albert Kahn Museum in the Bois de Boulogne, Kengo Kuma traveled to the island of Kyushu in southwest Japan to unveil the hot spring ryokan Kai Yufuin.
The Hoshino Resorts property nestles 45 private guest rooms and villas among landscaped rice fields and the bountiful Yufuin Hot Springs. For the main public building, Kuma refreshed the traditional Japanese farmhouse: a custom reception desk nods to the form of a kamado stove as it sits upon a 21st-century take on the tataki dirt floor, now made of gravel mixed with lime and soil. In the guest rooms, craftswoman Chika Iwakiri translates firefly baskets into spiral light fixtures of Shichitoi straw to illuminate the bamboo beds and sofas. The hipped-roof black cedar villas offer outstanding views of nearby Mt. Yufu, as do the many indoor and outdoor mineral baths.
The semi-private dining hall serves seasonal kaiseki course meals, or a special shabu-shabu trio of local game meats, along with both Japanese and Western breakfasts. Washi paper made of local vegetation covers the walls, while Kuma custom designed the paper and bamboo-stick lighting. It's the perfect spot, after a long afternoon soak, to savor the "Celebratory Box," a construction of preserved flowers and cakes as minimalist and elegant as the resort itself. –Jesse Dorris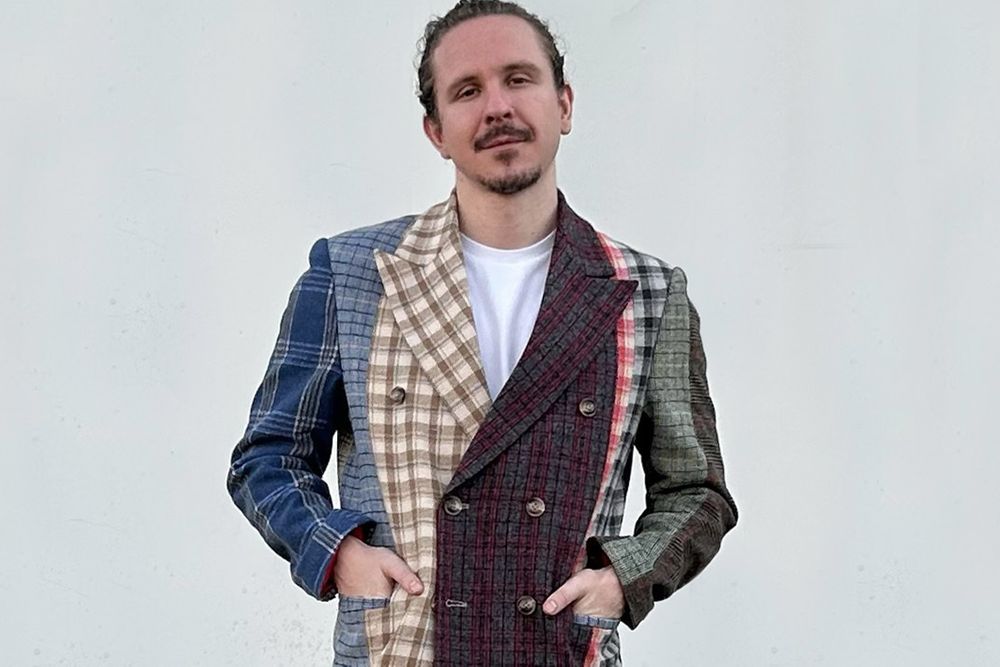 Louis Vuitton taps Brooklyn up-and-comer KidSuper as guest menswear designer.
Louis Vuitton has announced its menswear show next week will feature designs created in collaboration with KidSuper. The Brooklyn-based designer, whose real name is Colm Dillane, has been quietly embedded in the brand's Paris studio for months. The partnership is being seen as a statement on Louis Vuitton's future direction following the passing of its previous menswear creative director Virgil Abloh. The show will involve other talents like filmmakers Olivier and Michel Gondry, stylist Ibrahim Kamara, scenographer Lina Kutsovskaya, and a "world-famous music star." Louis Vuitton's move to partner with KidSuper—who was the runner-up for the LVMH Prize's prestigious Karl Lagerfeld prize in 2021—is being seen as an effort to appeal to a younger audience and to bring a fresh-minded approach to the brand as it shifts its focus towards entertainment. KidSuper is known for his Instagram and TikTok presences and his expressive clothing is often driven by storytelling.
The Louvre is limiting attendance to 30,000 daily visitors to help combat overcrowding. 
The Louvre Museum in Paris has reduced daily visitor numbers to 30,000, with 80 percent of tickets booked through a reservation service, in an effort to improve the visitor experience. The move is expected to stabilize attendance at between 7.5 million and 8 million visitors for 2023. The world's busiest museum, which has long struggled with overcrowding, welcomed around 7.8 million visitors in 2022, a 19 percent drop on 2019 levels, but a 170 percent increase on 2021, when French museums were closed for five months due to the Covid-19 pandemic. The decision to limit visitors was made by museum director Laurence des Cars, who also wants to close the museum one hour later every day to attract more local visitors.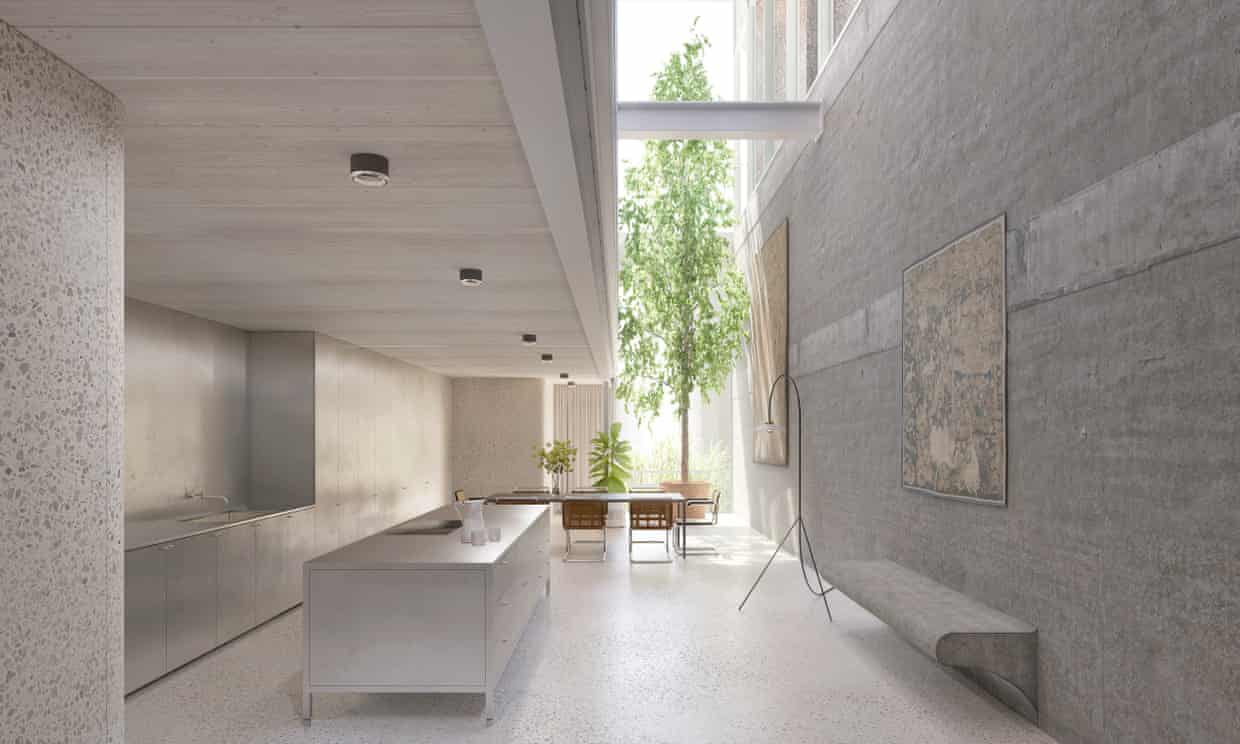 A soaring, disused space in London's Barbican complex will become a high-end home.
A four-story space within the 43-story Cromwell Tower in London's Barbican complex has been transformed into a 3,097-square-foot two-bedroom apartment. The space had been empty for almost 50 years until Christian Keesing chose to transform it into a one-of-a-kind residence. After years of negotiations, he bought the leasehold to the space, named The Void, for £200,000 ($243,220) in 2006. The space is now being sold with approval for £3.5 million ($4.25 million). "The Void Space is truly one of the most exciting development opportunities in the capital," Nick Verdi, of estate agent Savills, told The Guardian. "I haven't seen another space like it in nearly two decades of being an estate agent in London, and the chance to build a home of this size and scale within the Barbican estate is a one-off opportunity."
Mastercard and Polygon will launch a web3 incubator to help artists connect with fans.
Mastercard is launching a web3 incubator that aims to help artists connect with fans through a new medium. The financial payments provider partnered with Polygon, a scaling blockchain built on top of Ethereum, to provide emerging artists with web3 tools and skills to excel and advance their music careers in this digital economy. (Surface also partnered with Polygon for a weeklong web3-focused bungalow at Art Basel Miami Beach.) After joining the incubator, artists will learn how to mint NFTs and represent themselves in virtual worlds. Mastercard's move into the digital asset world encompasses partnerships with crypto-focused companies to launch credit cards, and it has partnered with Coinbase to help expand the NFT ecosystem.
The Smithsonian Institution's "Castle" will close for five years of building renovations.
The Smithsonian Institution Building, also known as the Castle, is closing for renovation on Feb. 1. The Smithsonian's first home was completed in 1855 and serves as the Institution's administrative headquarters and visitors center, gift shop, café, and has a small display of items from the collection. This round of renovations will restore the Great Hall to its original appearance, make improvements to the roof, stonework, IT systems, and add new windows, among others. The Enid A. Haupt Garden and pedestrian access to the National Museum of African Art will remain open during the five-year renovation. A virtual Visitor Center will also be available to help orient visitors to the Smithsonian's many museums and exhibitions.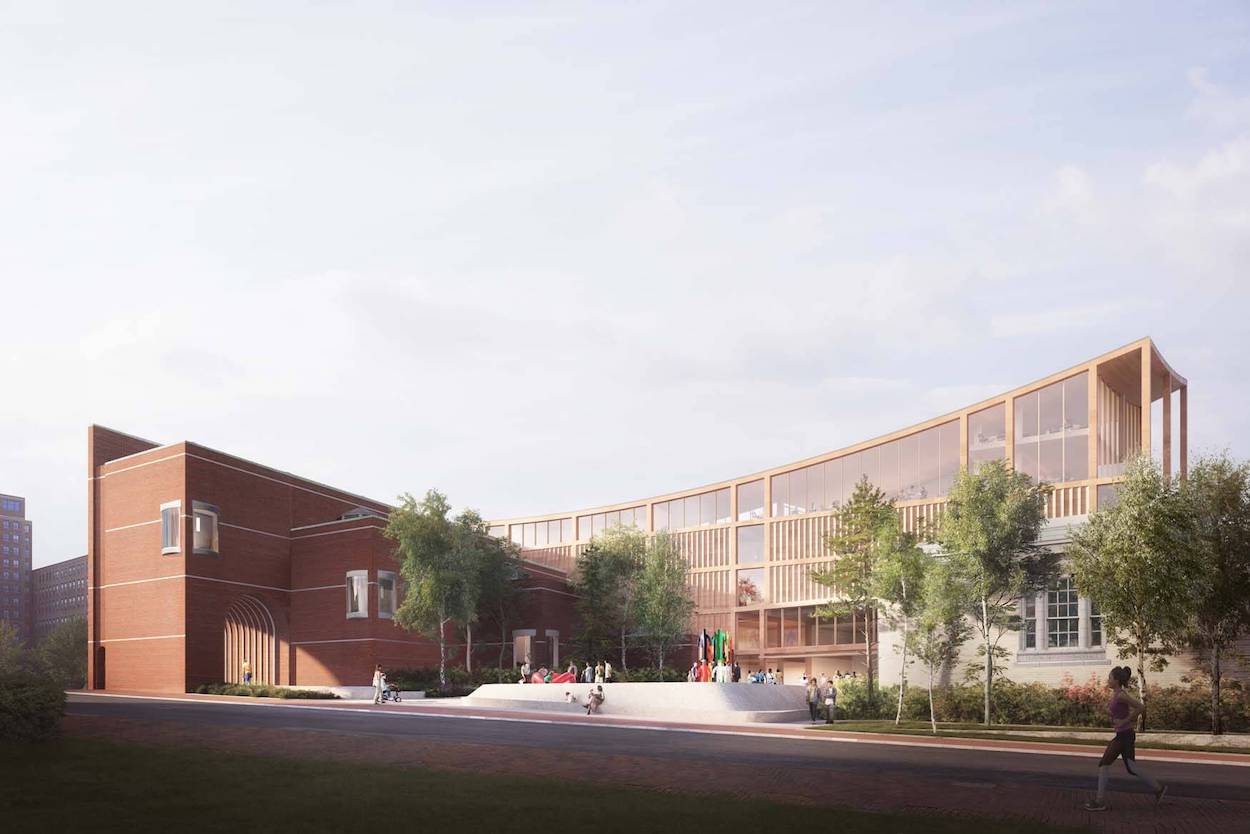 The Portland Museum of Art selects Lever Architecture to design a major expansion.
The Portland Museum of Art (PMA) in Maine has chosen Lever Architecture to design the expansion of its 140-year-old museum. The $100 million PMA Blueprint project, which aims to double the museum's size, was chosen from four shortlisted finalists that participated in a global design competition. The winning design was chosen based on its ability to consider the entire campus while also keeping in mind the needs of Maine's communities at large. The design features a timber addition with a scooping roofline that's curved to align with the sun's positioning on the summer solstice, as well as the unification of the four disparate structures that currently make up the museum's footprint.
SuperRare lays off 30 percent of its staff as the NFT market continues to slow down.
SuperRare, a leading NFT marketplace, has laid off 30 percent of its staff, citing a need to right its business strategy as the NFT market appears to be slowing down. The company grew rapidly during the previous NFT bull run, but realized the growth was unsustainable and the company over-hired. John Crain, the company's co-founder and CEO, stated the layoffs were necessary to ensure the company can continue to serve its community of artists, collectors, and curators while remaining a collectible digital art destination. SuperRare is not alone in this trend—other NFT platforms such as OpenSea also laid off staff in the past.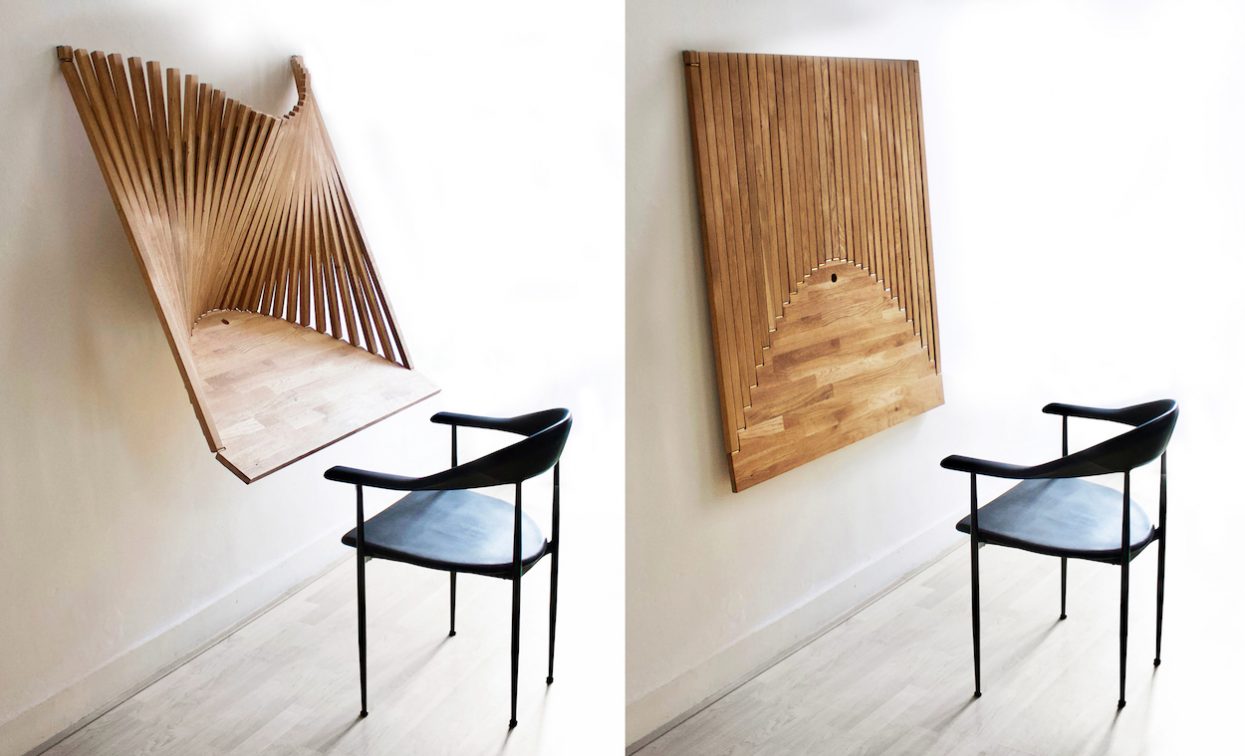 Today's attractive distractions:
An eerily lifelike Yayoi Kusama robot is painting inside Louis Vuitton New York.
The internet can't get enough of this clever modular wall artwork-turned-desk. 
San Luis Obispo is paying people to eat in the city throughout all of January. 
Young people are increasingly forgoing new tech for dated digital cameras.