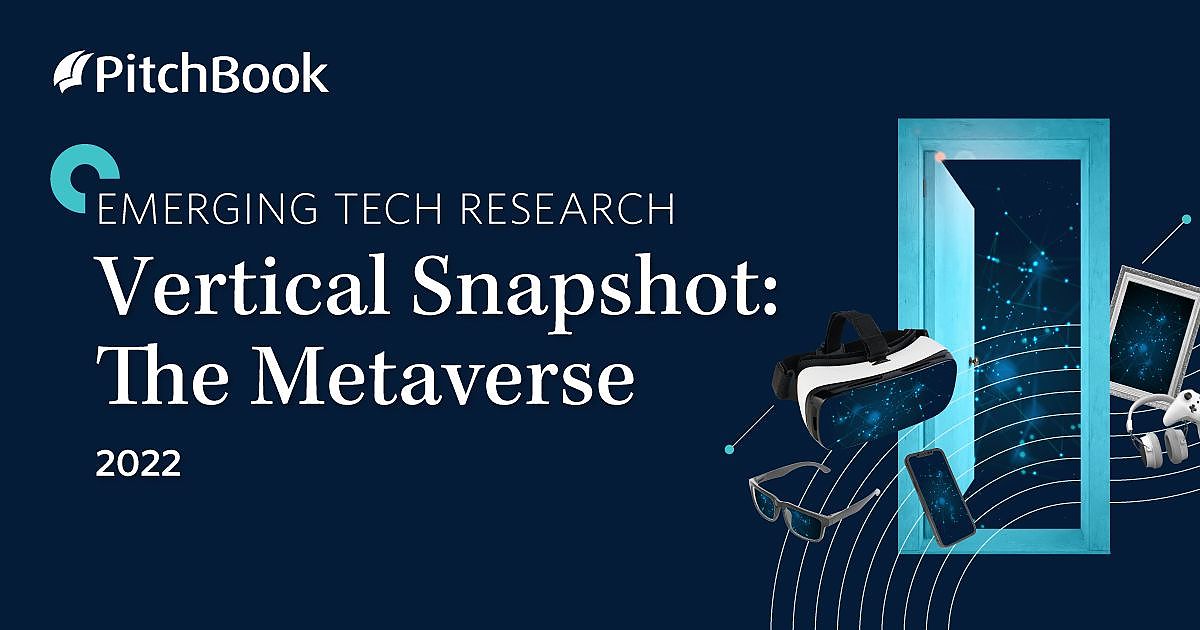 Fill out the form to download a preview of this report. The full report is available through the PitchBook Platform.
What is the Metaverse, exactly?
From executive pronouncements to headlines and convention centers, talk of the Metaverse is everywhere, but what exactly is it? Our latest Emerging Tech Research Vertical Snapshot aims to answer that question by outlining seven core principles of the Metaverse that illustrate how both advocates and skeptics differ in their conceptions of a more immersive digital future.
The report analyzes Metaverse opportunities and challenges across the pillars of access, infrastructure and experience—dimensions that capture the core areas of disruption entrepreneurs and executives will have to face as they ponder the future of the internet. The report also spotlights VC activity, key players and acquisitions in the vertical, as it unpacks how VCs can hope to capitalize on the Metaverse.
 
Table of Contents
| | |
| --- | --- |
| Executive summary | 3 |
| Metaverse by the numbers | 4 |
| Defining the Metaverse | 5 |
| Timeline | 16 |
| Industry growth drivers | 18 |
| VC activity | 23 |
| Market map | 25 |
| Metaverse landscape | 26 |
| Metaverse taxonomy | 27 |
| Key players | 30 |
| Key acquisitions | 35 |
| Glossary | 36 |